the setting sun
Porto
Eating with your feet in the water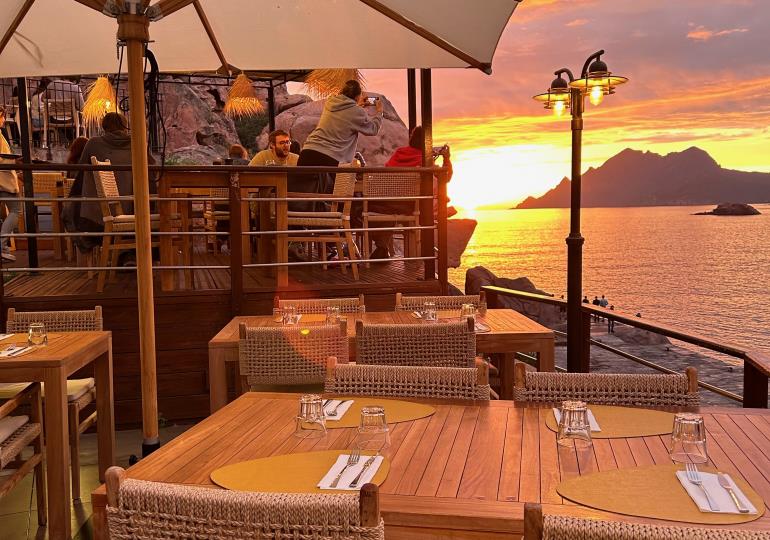 We like
New management, new team.
Traditional restaurant, specializing in fishing and lobster from the Gulf of Porto.
Home-made desserts served by the plate, created by our pastry chef.
Terrace with sea view.
The Soleil Couchant restaurant on Porto's marina welcomes you to discover its traditional cuisine, local fishing specialties and homemade desserts.
Speciality(ies) of the restaurant
Mediterranean cuisine
Traditional cuisine
Fish Lobsters
Salads
Spoken language(s)
Most sought-after services
COVID provisions
Application of the health protocol of the profession
Payment method(s)
Bank card
Bank and postal cheques
Species