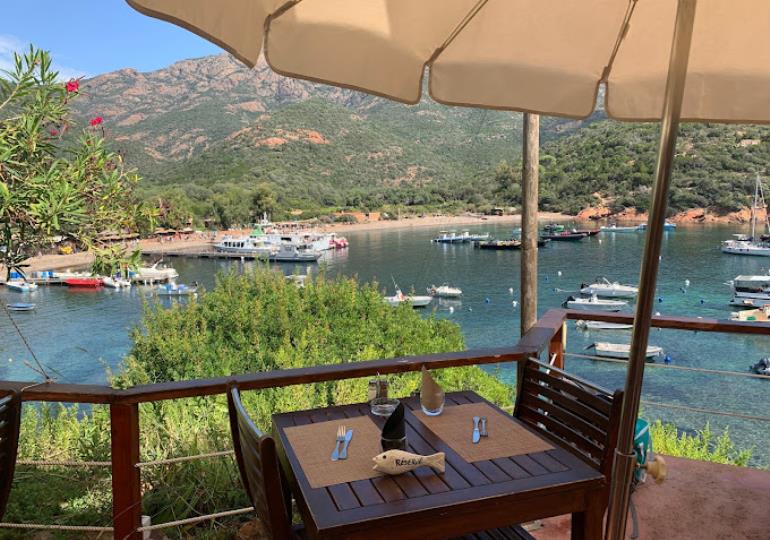 We like
It is in the wonderful setting of the village of Girolata that the restaurant "Le Bon Espoir" welcomes you. A family establishment, friendly with fresh and local flavours. Open for lunch and dinner, in the dining room or on the terrace with a panoramic view of the bay of the small marina.
The restaurant "Le Bon Espoir" will not fail to arouse your senses. Firstly, the smells emanating from the fireplace where fish, shellfish and other lobsters freshly caught by Nicolas, the father of this family establishment and fisherman by trade, are being grilled. You will be dazzled by the view, the panorama, on the port that you will see from your table. And finally the tastes and flavours of the dishes cooked by Tommy, the son, who highlights the various local products with a great sense of aesthetics.
No more hesitation, this is where you must stop!
Type of restaurant
Coffee
Glacier
Grill
Traditional restaurant
Speciality(ies) of the restaurant
Traditional cuisine
Fish Lobsters
Spoken language(s)
COVID provisions
Application of the health protocol of the profession
Payment method(s)
Bank and postal cheques
Species