Walking and hiking trail (PR)
capo rosso's german tower
Heritage and memory
Sport and adventure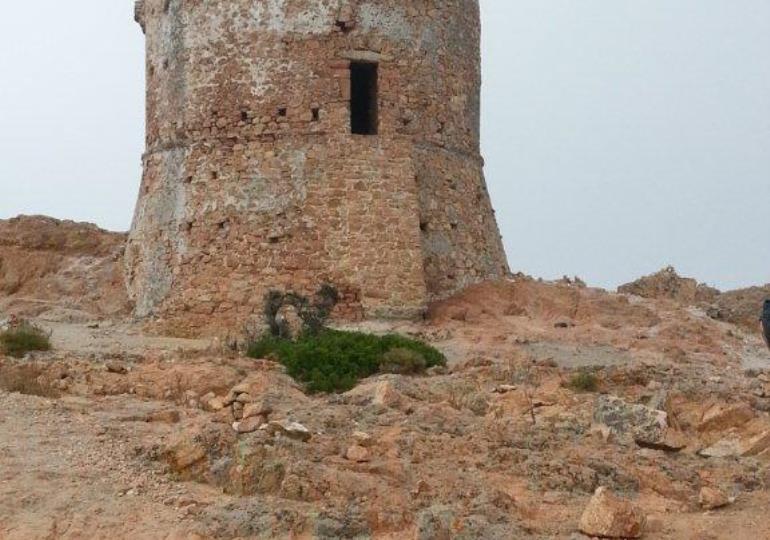 We like
Hiking from Capu Rossu, in the Calanche de Piana. The path is easy at the beginning and winds under a vegetation cover made up of rosemary, myrtle, arbutus and other bushes of the maquis dominated in places by holm oaks and large tortuous olive trees. The renovated site will allow you to discover
Capu Rossu is one of the highest sea cliffs in Europe. A beautiful hike allows you to discover the coast of Capo Rosso up to the top of the Genoese tower which overlooks the Cape.
The path is easy at the beginning and winds under a vegetation cover made up of rosemary, myrtle, arbutus and other bushes of the maquis dominated in places by holm oaks and large tortuous olive trees. The renovated site will allow you to discover fountains and forgotten gardens. Capu Rossu, today deserted, was once well populated, in heritage, no less than 17 stone constructions, called "Casette" and which were formerly used for the storage of straw and wheat and as shelter for men and their animals. Goats and sheep gave a perfumed milk which was used to make a delicious cheese: Brocciu, still very famous in the region. After the sheepfold and the wheat field, it is the ascent to the tower, we climb the summit by its less steep side: the south. A good path leads to the summit (cairns) and to the Turghiu tower. If you enter, a narrow staircase will allow you to reach the platform and there a breathtaking view is offered to you. The Genoese tower, built on the edge of a cliff more than 300 metres high, gives a 360° view of the surrounding landscape and of its three sisters: the towers of Omigna, Orchinu and Cargèse.
This hike is to be done with hiking boots, which are necessary on almost the entire route which is very rocky. It is important to leave early in the morning to do this hike because the sun heats up a lot on this part of the coast. On the outward journey, the ascent to Capo Rosso is quite difficult and you should not neglect the amount of water to take with you.
The whole of the path is visible from the car park, so the route is quite obvious.
Nature of the route
Walking and hiking trail (PR)