Grande Traversée (GT 20)
Road cycling
gt20 "a traversata maiò" - western corsica
Discover the heritage, Experience the thrill
GALERIA PORTO & PORTO COL DE VERGIO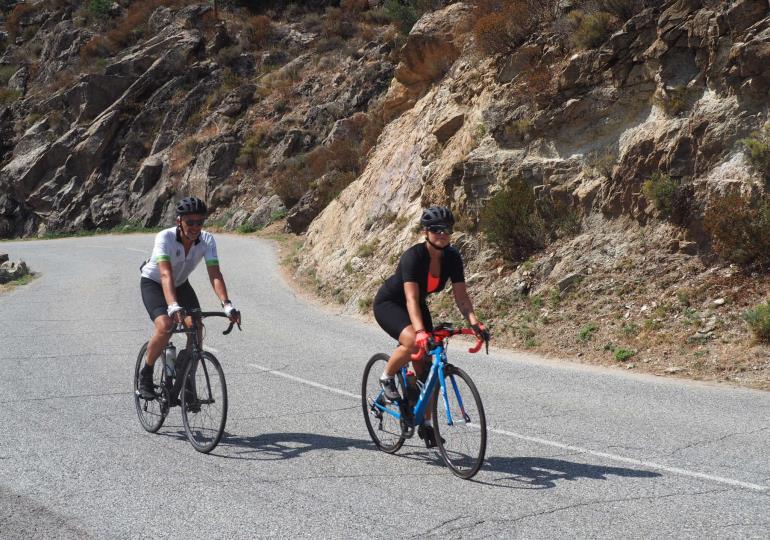 We like
The itinerary of "A traversata Maiò"
The itinerary of the Grande Traversée GT 20, of about 600 kms, foresees 12 stages allowing to cross Corsica from the North to the South, from Bastia to Bunifaziu through the interior.
In the great tradition of the mythical GR20, the GT20 is another way to discover the beauties of the island. Over 600kms and with 12 stages, this route stretches from North to South. With its 9500 meters of difference in altitude, "A traversata maiò" is still within the reach of everyone. Whether you are a thrill-seeker, an experienced sportsman, or in search of a change of scenery, all you have to do is choose your bike: road bike, mountain bike, or electric bike, it doesn't matter, adventure is at the end of the road. Two stages on the West Corsica territory, the 6th and the 7th, from the sea to the mountains, from a coastal landscape to a forest-mountain crossing, a total change of scenery...
GT20 STAGE 6: GALERIA PORTU
Cycling - Road
Galéria -> Ota
50.722 km
GT20 STAGE 7: PORTU VERGHJU
Cycling
Ota -> Cristinacce
34.403 km
Nature of the route
Grande Traversée (GT 20)
Road cycling