Long-distance hiking trail (GR)
spelunca gorges
Departure from Évisa cemetery (20126)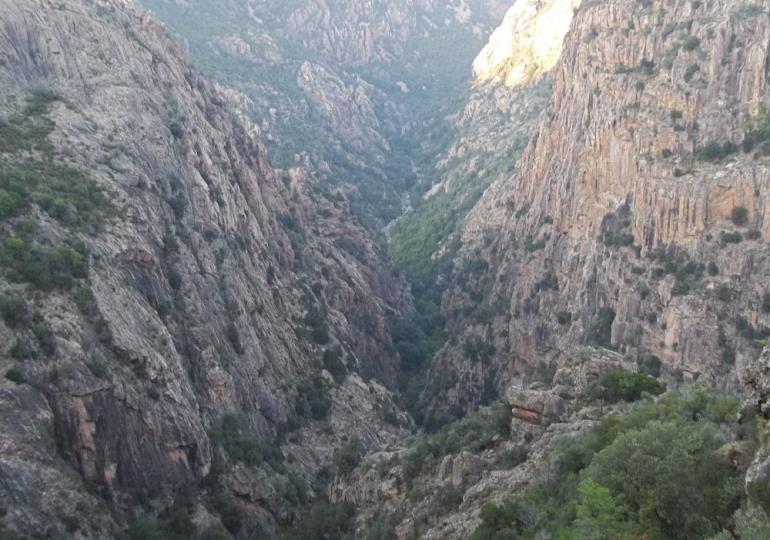 We like
Starting from Evisa or Ota, a very pleasant path winds along spectacular gorges.
The Spelunca or Spilunca path follows an ancient transhumance route, as well as the Mare e Monti Nord linking Calenzana in the north to Cargèse in the south, via Ota and Évisa.
It follows the river on what can be called the first part, starting from the 2 bridges in Ota.
From the 2 bridges to the Zaglia bridge, a listed historic monument, the path has virtually no gradient, and then enters the spectacular Spelonca gorges.
The Zaglia bridge spans the Tavulella stream.
25 panels explaining the flora and fauna, the construction of a mule yard and the building of a Genoese bridge can be seen along the route.
Nature of the route
Long-distance hiking trail (GR)