Walking and hiking trail (PR)
chemin des condamnés
Heritage and memory
Sport and adventure
Discovering the heritage, Enjoying with the family
Parking Notre Dame des Neiges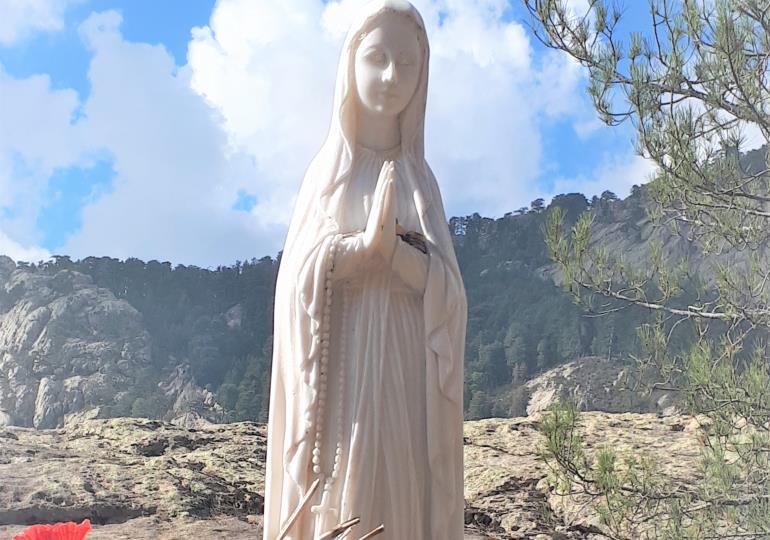 We like
This path refers to the prisoners from the Coti-chiavari penitentiary (near Ajaccio) who came to open the forest road from Evisa to Niolu.
In Genoese times, Aitone's lariccio pine forest was exploited to make boat masts.
This trail is also known as the "Sentier de la Sitelle", a small bird endemic to Corsica.
Statue of Notre Dame des Neiges, old cantonal house (house of the cattanione), path lined with stone typical of the Genoese period (still visible on certain sections of the forest track)
Nature of the route
Walking and hiking trail (PR)