Furnished accommodation
menhirs - agapanthes
Tiuccia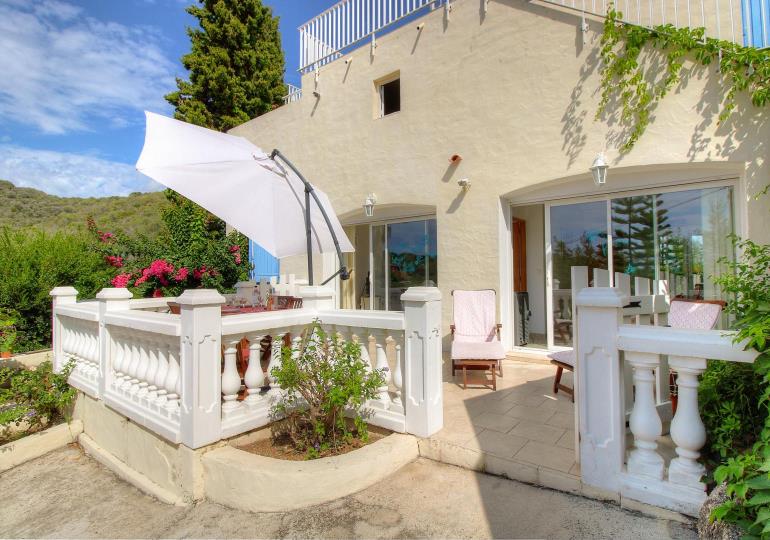 We like
Tiuccia is a small seaside resort located north of Ajaccio, at the gateway to the West Coast of Corsica.
An exceptional location for this gîte, 300 m from the beach, which benefits from the proximity of all the shops, bars, restaurants, and other activities accessible on foot.
You are therefore very well located to visit the whole west coast of Corsica (from Ajaccio to the wonders of the Gulf of Porto), but you can just as easily choose to leave your car in the car park for the duration of your holiday and enjoy the benefits of Tiuccia and the sunsets on the beach!
Apart from its ideal location for visiting South Corsica or for enjoying the beach, the strong point of this gîte is certainly its owner! Bernard takes great care in the design of his gîtes and does everything possible to ensure that you find comfort and quality. Moreover, he will welcome you in a warm and friendly way.
Label(s)
Most sought-after services
Comfort
Freezer
Microwave oven
Private washing machine
Dishwashers
Private dryer
Television
Wifi
Description of the house
Private parking
Terrace or Balcony
Private shower room
Private bathroom
Separate toilet
Private toilet
Semi-detached house
Outdoor equipment
Barbecue
Swimming pool
Garden furniture
Minimum

rates (in €)

Max.

rates (in €)

Weekend (furnished)

439€

Week (furnished)

556€

1 242€
Payment method(s)
Bank card
ANCV
Gift vouchers
Access
Railway station

Airport/Aerodrome