Hotel
the gulf
Porto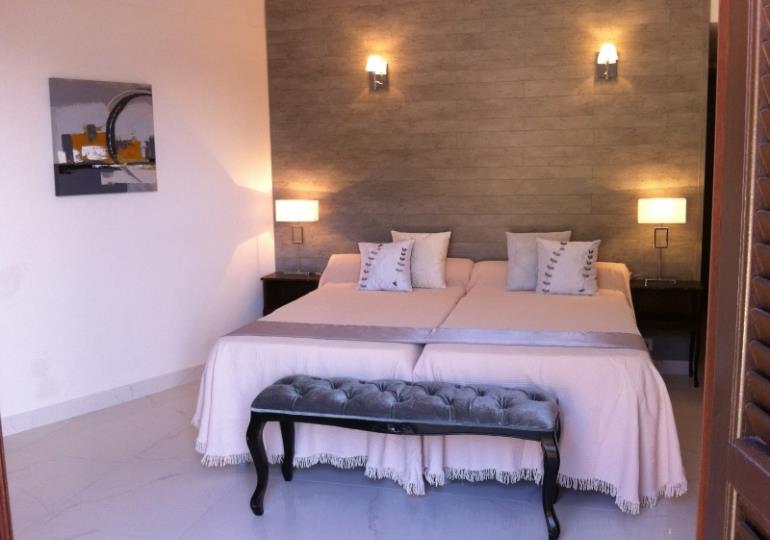 We like
Hotel le Golfe is located in an idyllic setting. From the balcony of your room you can enjoy a breathtaking view of the Gulf of Porto, the Genoese tower and its famous sunsets.
The Gulf of Porto is home to a small seaside resort and the hotel Le Golfe nestled at the foot of its prestigious Genoese tower.
Our façade is recognizable with its pink and ochre granite stones facing the sea.
On the island of beauty, the majority of hotels are small family structures synonymous with great calm and personalized welcome.
The hotel du golfe is one of these houses.
Here we take care of you as friends
An address to remember our 3*** hotel in the center of Porto.
Facing the sea our major asset is our location, your entire stay will be on foot.
The beach is only 3 minutes away by foot.
Two exceptional hikes will be recommended to you.
The port is located at 1 minute of the hotel, ensuring you beautiful days at sea.
Our two restaurants, one of which is located in an exceptional site in the calanques of Piana, will welcome you, your VIP table awaits you.

Cross the entrance of the establishment, here the charm and modernity found the balance bringing an elegant and original atmosphere by its surprising frames and XXL armchairs. From the Italian design to the French wallpaper, each detail is carefully designed to create a lounge-like atmosphere.
Our rooms overlook the famous Gulf of Porto, classified by Unesco as a world heritage site. You will dominate a powerful panorama mixing the turquoise of the water and the high rocky points of Capu Senino of a blazing red. It is from your room comfortably installed that you will admire our spectacular sunset.
We put Corsican artists in the spotlight.
A painting by Xaviere Ceccaldi.
An exhibition of photos by a native of the region, Mr. Bruno Luciani, will delight you. Behind his lens, he highlights the wild beauty of the island and the magical sunsets.
More than simple memories of vacations, they are the deep values of an identity that the designer Antoinette Nunzi likes to retranscribe in a collection of Corsican jewelry.
You will be able to leave with memories made by real Corsican craftsmen passionate.
Through numerous books selected by us, you will discover our history, our traditions, our values. All these books are available in our lounge on the ground floor.
Our will is to offer you a tailor-made stay.
We take care of making your vacation unforgettable.
History of the institution.
In 1978 Mrs. Fieschi Angèle, from a family of fishermen, decided to transform the family house into a hotel.
Her brothers and sister let her carry out the project alone, as head of the family and of the building site.
A feminist who for the time surprised many by her courage and her work. A cook for many years in multiple restaurants, she created a custom-made laboratory to prepare a cuisine that met her requirements.
As soon as she opened, her Corsican cuisine delighted her guests! The success was there.
For many years the following generations were able to grow up in the hotel business.
Trained by the founder of the place, the youngest, including Marie Antonini, learned hospitality, service and availability. A passion was born: "to receive our guests in the best conditions".
The third generation in the person of Isabelle Ceccaldi, cradled from childhood in tourism, is at the head of the establishment since 2013.

Since then, the hotel has evolved, classified 3*** since 2018.
Charm and modernity have found a balance bringing an elegant and original atmosphere with its surprising frames and XXL armchairs.
We offer rooms for all budgets:
-Single rooms located at the back of the hotel for 1 to 2 people.
Bathroom with hair dryer, air conditioning, TV, double glazing.
Comfortable rooms with sea view for 1 to 2 persons
Balcony with sea view, double bed, bathroom with hair dryer, air conditioning, tv, double glazing.
Superior rooms with sea view for 1 to 3 persons
Balcony with sea view, 3 single beds, safe,
Bathroom with hair dryer, air conditioning, tv, double glazing.
Superior plus rooms for 1 to 4 people
Balcony with sea view, 3 single beds, safe,
Bathroom with hair dryer, air conditioning, tv, double glazing.
Our brasserie "Le Jacaranda" offers a current menu with Corsican specialities.
Corsican Burger and Croc-Corse will delight the youngest.
The recipes of our grandmother are still preserved today.
A takeaway kiosk will prepare your picnics to measure.
Our restaurant "Les Roches Bleues"
UNIQUE establishment in the heart of the famous site E CALANCHE DI PIANA classified as world heritage by Unesco. From its panoramic terrace overlooking the granite cliffs, you will enjoy a magical moment facing the Gulf of Porto where a palette of colours ranging from turquoise to navy to purple mingle, surrounded by our ochre, blue and grey mountains, covered by a rich maquis.
You will have the privilege of having a priority VIP table whatever the season.
An exceptional dinner facing the famous sunset in the heart of the calanques of Piana.
You will enjoy a free welcome cocktail,
A semi gastronomic Mediterranean menu
You will find below the link for a table reservation:
Who better than Guy de Maupassant in "Une vie" has described the calanques of Piana: "They were peaks, columns, bell towers, surprising figures shaped by time, the gnawing wind and the sea mist. Up to three hundred metres high, thin, round, twisted, crooked, deformed, unforeseen, these surprising rocks seemed like trees, plants, beasts, monuments, monks in robes, horned devils, disproportionate birds, a whole monstrous people, a nightmare menagerie petrified by the will of some extravagant God". 
Spoken language(s)
Most sought-after services
Services
Luggage
Internet access terminals
Safe deposit boxes
Linen provided
Booking of external services
Wifi
Equipment
Bar
Air conditioning
Terrace
Comfort of rooms and flats
Air conditioning
Double glazing
Hair dryer
Television
Private terrace
Wifi
COVID provisions
Display related to distancing
Application of the health protocol of the profession
Hydro-alcoholic gel available
Plexiglass protection at the reception
Book online or by phone
Contactless payment method
Disinfection of payment terminals
Disinfection of equipment provided to customers
Minimum

rates (in €)

Max.

rates (in €)

Single room

>

55€

80€

Breakfast 9€.

Double room

65€

140€

Family room

99€

190€

Breakfast

9€
Payment method(s)
Bank card
ANCV
Species
Transfer
International mandates