Furnished accommodation
la sarra
Cargese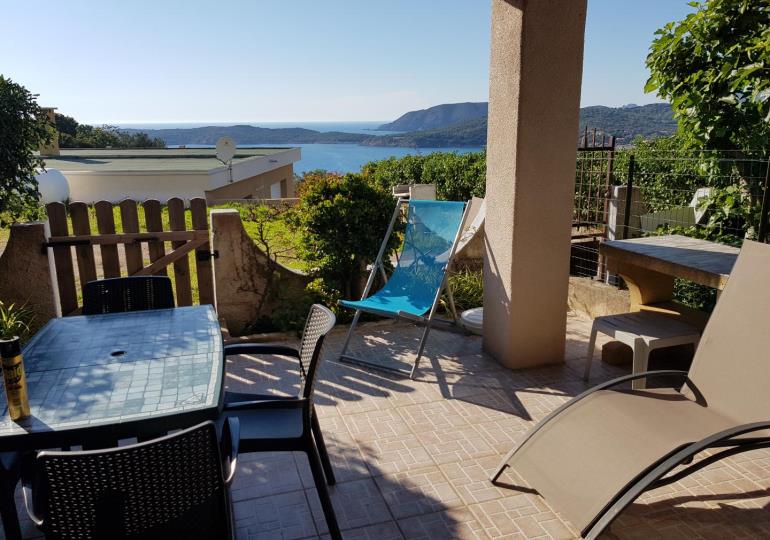 We like
Situated on the outskirts of the magnificent village of Cargèse, perched above the sea, your gîte, recently refurbished with care, has recent equipment and benefits from an ideal location.
From the terrace of the gîte you can see the magnificent beach of Pero and you can walk to the heart of the village with its typical Mediterranean atmosphere...
A stroll through the narrow streets will allow you to discover the various shops of the village and, at the bend in the road, the two churches that face each other, testimony to the Greek and Latin cultures that have influenced the local history.
Nearby, you can go on an excursion by car or boat to visit the wonders of the Gulf of Porto, a UNESCO World Heritage Site. Landscapes you won't soon forget!
Spoken language(s)
Most sought-after services
Nearby activity(ies)
Riding
Lake/Water body
Hiking trail(s)
Team tennis
Comfort
Freezer
Microwave oven
Private washing machine
Dishwashers
Television
Wifi
Description of the house
Private parking
Terrace or Balcony
Private shower room
Separate toilet
Private toilet
Sea view
Semi-detached house
Access
Railway station

Airport/Aerodrome