Tourist residence
cabanaccia
Serriera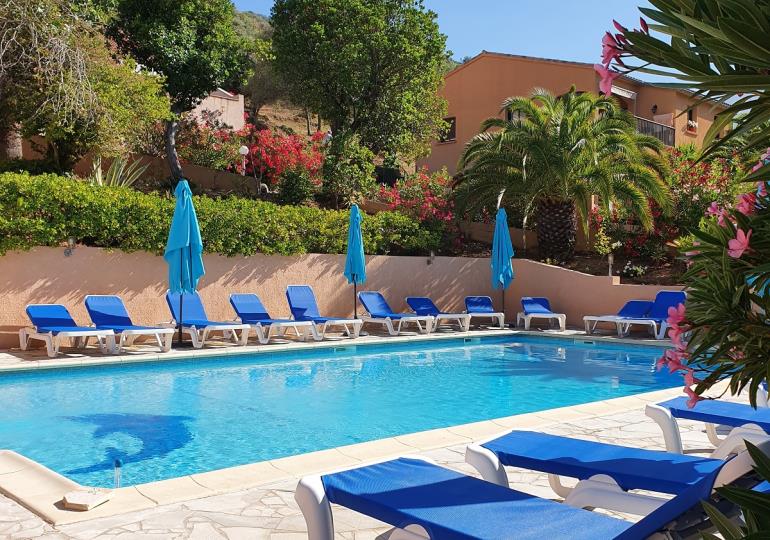 We like
The Cabanaccia residence, a family-run establishment, offers you a warm welcome and quality services.
Located in the heart of the Corsican Regional Park, the Residence Cabanaccia, your tourist residence in Serriera near Porto, welcomes you in an exceptional and friendly setting.
Spoken language(s)
Most sought-after services
Services
Collective washing machine
Linen hire
Wifi
Equipment
Bar
Air conditioning
Garden
Parking
Swimming pool
Terrace
Comfort of rooms and flats
Air conditioning
Double glazing
Satellite
Hair dryer
Television
Private terrace
Wifi
COVID provisions
Display related to distancing
Hydro-alcoholic gel available
Cleaning with virucidal products
Wearing a mask is mandatory
Plexiglass protection at the reception
Implementing barrier gestures
Book online or by phone
Reception staff equipped with masks or visors
Disinfection of premises and areas dedicated to visits
Disinfection of payment terminals
Disinfection of equipment provided to customers
Minimum

rates (in €)

Max.

rates (in €)

1 week rental for 2 people

390€

780€

1 week rental for 6 people

660€

1 250€

1 week rental for 4 people

430€

800€

Double room

85€

105€

Breakfast

9€50

Tourist tax

>

1€65

Per person per day.
Payment method(s)
Bank card
Bank and postal cheques
Species
Transfer