tower and fort of girolata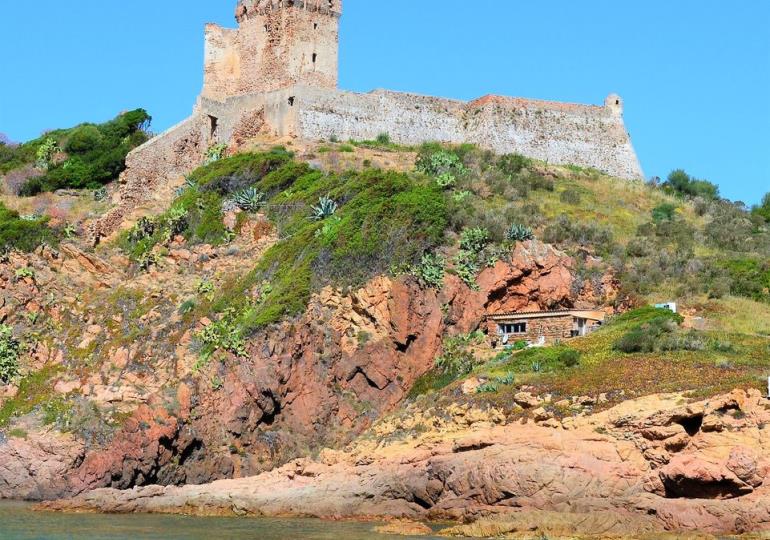 We like
A simple Genoese tower was not enough to protect this isolated place, so a real fortress was built in the middle of the 16th century (currently being restored, it will be possible to visit it). The hamlet of Girolata, accessible only by sea and a path nestles in the bay
THE TOWER OR FORT OF GIROLATA
The tower is located at an altitude of 36 metres on a rocky spur in the Gulf of Girolata.
In the 16th century, Girolata was one of the most exposed places for Turkish raids. The site is notably known
for having been the place where the great Turkish corsair Dragute was captured with his squadron on 15 June 1540 by the Genoese admiral
Giovannettino Doria.
Its isolation made it particularly important: enemy ships could stay in this bay in complete peace, one of the few places able to shelter their galleys and other small ships from the prevailing W winds.
Galleys at that time were shallow-draft ships, generally not more than 1m, which could therefore sink into the bottom of the anchorage, sheltered from the Libeccio.
A simple Genoese tower was not enough to protect this isolated place, so a real fortress was built in the middle of the 16th century (currently being restored, it will be possible to visit it). The hamlet of Girolata, at the bottom of the gulf of the same name, is only accessible by sea, or on foot by a mule track in the maquis and the mountains. Out of season, there are no more than a dozen or so inhabitants. In summer, many tourists come to admire the site, which makes you lose the feeling of being isolated at the end of the world, but does not prevent you from being dazzled by the beauty of the place.