tower of capu rossu (or turghiu)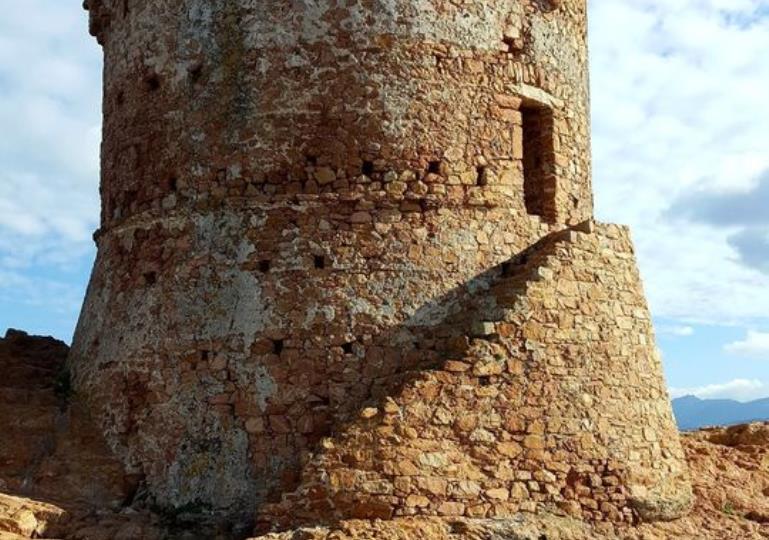 We like
A fabulous promontory, Capo Rosso is one of the highest sea cliffs in Europe, offering unforgettable views of the colourful landscape from its tower, nestled over 300 metres above the sea.
Built in 1608, at the beginning of the 17th century when most of the Genoese towers on the western side of Corsica were built, the Turghiu tower communicated with three other towers, Orchino, Omigna and Paomia (today Cargese), a territory that was then called "Land of the Four Towers".
Crowned by the Turghiu tower, built on the edge of a 331 metre high cliff, Capo Rosso is a fabulous promontory, one of the highest maritime cliffs in Europe, offering unforgettable views of the incandescent landscapes to the west, in the evening light of the Calanche de Piana and Scandola, and to the east as far as the tooth of Paglia Orba and the summit of Monte Cintu.
The top of the tower is accessible by a small interior staircase and there on the plateau, a magical 360° panorama, a breathtaking view🤩
But be careful to reach it a 3h30 walk there and back is necessary. Always in full sun, the difficulty of this walk lies mainly in the heat present all along, more than the difference in altitude or the length of the route.