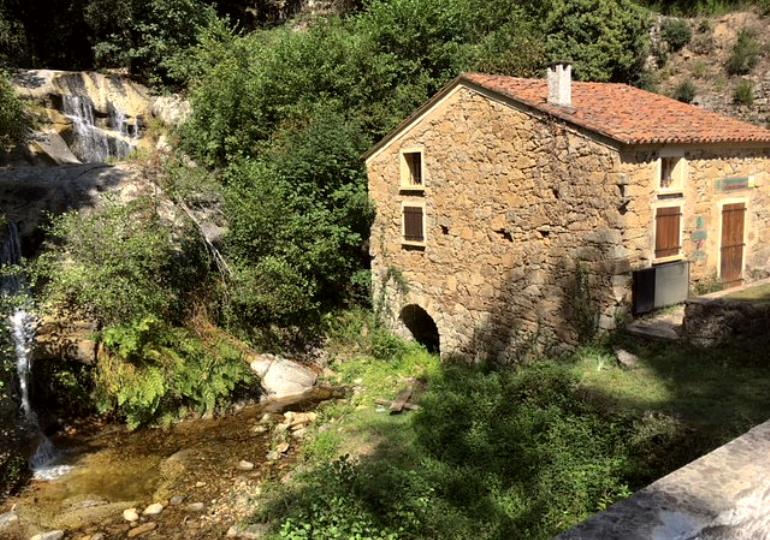 We like
A mountain village in the heart of the Cruzzini, Rezza is a peaceful village with thirteen hamlets surrounded by unspoilt nature
In the heart of the Cruzzini valley, Rezza is a village that has kept its authenticity. The nature that surrounds it is an integral part of the Corsican Regional Nature Park. There is a park information centre at the entrance to the village near the water mill and several orientation trails.
Composed of thirteen hamlets "U Chicciolu, E Muricce, Nivale, A Casanova, Rezza, Nucichje, E Scale, Gabia, U Rinaghju, Pedicroci, A Scanafaghjaccia, E Piane, A Chjappa", the village takes its name, as is often the case in Corsica, from a plant, in this case, an endemic species of bramble. But the name Rezza has only been in effect since the last century.
Indeed, in 1921, Dominique Nicoli, then mayor of the commune of Scanafaghjaccia, received a singular request from the prefectural administration. The prefecture, judging the name of the village to be too complicated in its spelling and pronunciation, requested a change of name. Originally from the hamlet of Rezza, the first magistrate naturally proposed this name. And so, by decree of 23 April 1921, published in the official journal of 12 May 1921, Scanafaghjaccia officially became Rezza.
A little background information:
If you venture into the woods of the hamlet of Scanafaghjaccia on Christmas Eve, you can hear the wonderful sound of bells.
According to legend, the bells of the hamlet's chapel were once the pride of its inhabitants, as the bronze used to make them produced a pure sound. But at the time of the Genoese conquest and faced with the revolt of the villagers, Genoa sent its men to raze the hamlet to the ground in reprisal.
Alerted to the danger that threatened them, the inhabitants hid their precious bells in the forest where no one ever found them again.
Access
Airport/airfield


Ajaccio at 51 km

Maritime station


Ajaccio at 51 km