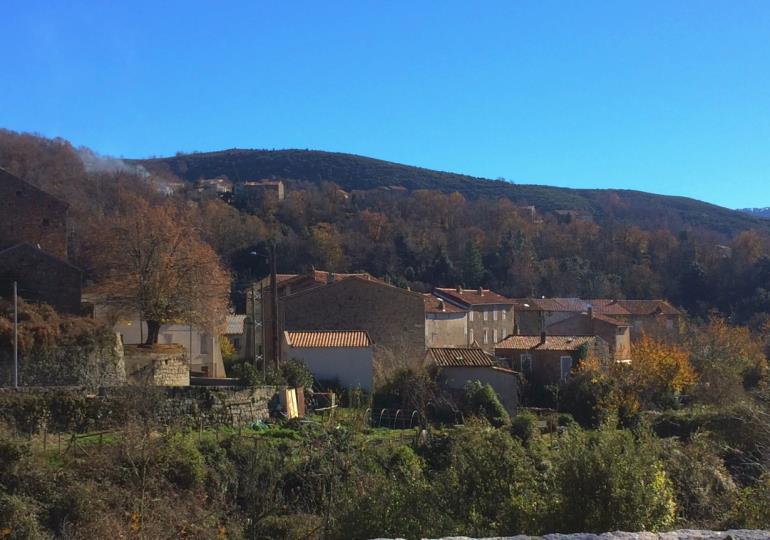 We like
A small mountain village at an altitude of 950 m in a hundred-year-old chestnut grove, Renno is the highest village in southern Corsica.
Renno is a small mountain village made up of five hamlets with a relatively homogeneous architecture and built on the hillside. Nestled at an altitude of 950m, it is the highest village in southern Corsica.
Poggio, Padingu, Macinaggio, Chimeglia, Chjirasgia are the five hamlets that make up the village of Renno. Poggio can be considered as the centre of the village with its town hall, a fountain and the church of Saint Celestine.
But in the heritage of the commune we find the fountain of the lion and the church of Saint James in Chjirasgia, in Chimeglia the fountain of Tarzaniglia and the church of Saint Mary, but also the small chapel of Saint Roch.
Surrounded by a hundred-year-old chestnut grove, under the Sevi Pass, Renno lives under the protection of Saint Roch who is said to have spared it from the plague in the 14th century.
Even today, on Saint Roch's day (16 August), the statue of the Saint is carried in a procession adorned with ribbons which are shared by the audience at the end of the ceremony. A fair lasting several days originally celebrated the agro-pastoral activity. Today, craftsmen and producers still exhibit their creations.
Another expected event of the year is the Tumbera, celebrated on the last Sunday of January. The slaughter of the pig is celebrated and many producers take advantage of the event to present their sausages.
For the record:
It is said that Letizia Bonaparte, known as Madame Mère, stayed in Renno several times. On her way back from Corte, she would have stopped to rest on this road which was to lead her to Ajaccio because she was pregnant at the time of Napoleon. In those days when journeys were long and difficult for a woman about to give birth, it is natural to think that history could have given birth to Napoleon in Renno.
Renno is also the village of the French motocross champion Joseph Cantoni and the Italian literature professor Paul Arrighi, co-founder of the Annu Corsu.
Access
Airport/airfield


Ajaccio at 55 km

Maritime station


Ajaccio at 55 km