City, village and neighbourhood
ota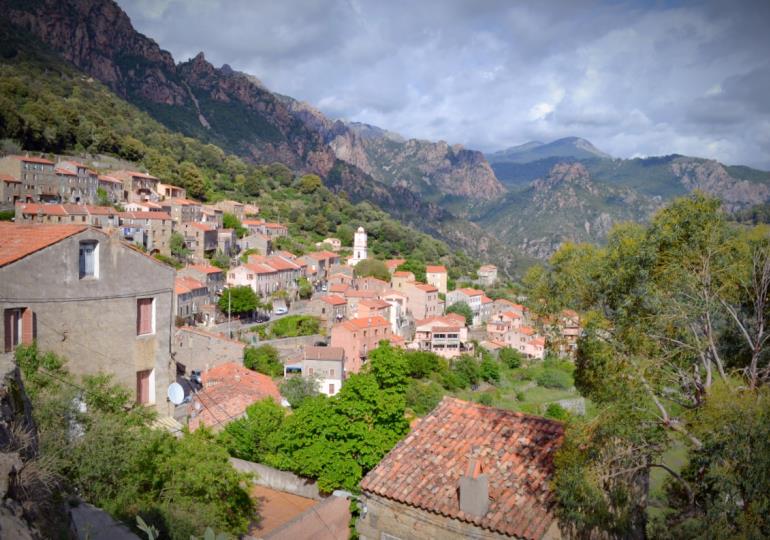 We like
Ota, a medium mountain village close to the sea (Porto) with narrow and charming streets, and topped by the Capu d'Ota. Departure from the Spelunca gorges at the end of the village with a refreshing bathing point in summer.
Ota
Ota is a sunny village on the hillside. Ota lies in the middle of terraces planted with olive trees. It is an ancient orchard of crops such as citron, vine or wheat and where the houses are like small fortresses perched on rocks.
Ota is the high place of the history of the "pieve du Sia". During the wars of the Cinarchesi, this pieve, as well as those of Sevengrentu and Salognu, was allied to rebel chiefs such as Ghjuvan'Paulu di Leca (end of the 15th, beginning of the 16th), who were in resistance against Genoa.
The Sia was often devastated by Genoa and the Turkish incursions, and the siesi gathered in the only village of Ota.
The village of Ota gives access to the Spelunca gorges, where there is a bridge from the Genoese period, the Zaglia bridge, on the path "Tra Mare e Monti", the old mule road connecting Ota to Evisa.
Ota is also the starting and finishing point of the mule track that crosses the Spelunca gorges to go up to Evisa (850 m) after a beautiful and easy 3 hours walk (many lecterns explaining the fauna and flora, the Genoese bridges among which the "Zaglia Bridge", historical monument).
For the record:
Perched at the top of Mount Capu d'Ota (1220m), a rock perched at the summit seems to threaten the peaceful village of Ota which lies at its feet. The legend, told by the villagers, is that this rock is maintained by large chains installed by monks who take turns to watch.