Buy local, Make your partner happy
Saint Martin's Church Square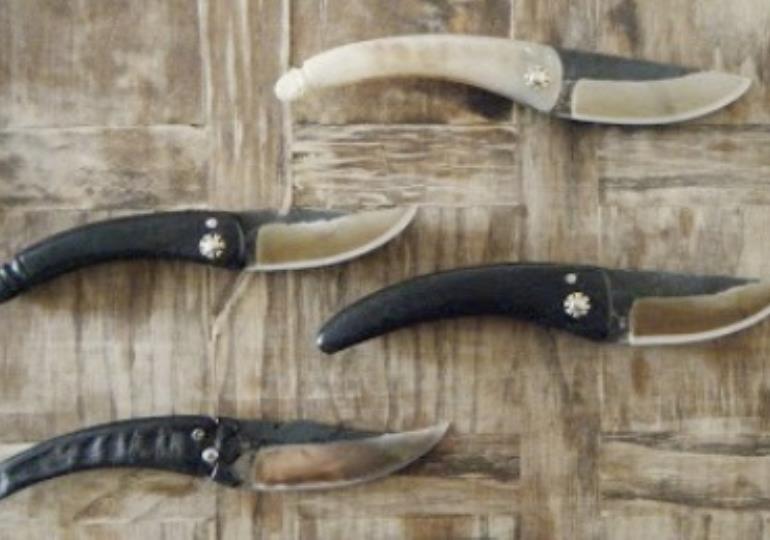 We like
The making of a knife always starts with the handle; it is the natural material that will determine the proportions of the knife.
I then make the blade at the forge so that it fits perfectly on the handle, so that each piece is unique.
At an age when some people are busy on the playground, Bernard observes and patiently learns his future profession from a famous cutler in Piana who takes him under his wing for 10 years and thus ensures his training
. He perfects his technique and diversifies his production by working not only with horn, but also with local woods and by initiating himself in the old techniques of steel making such as the Wootz and the low furnace.
Today, established in Sari d'Orcino, he produces and shows his products.
"My youthful passion is still intact and it is still a pleasure to make knives from raw metal, decorated with horns or local woods.
Spoken language(s)
Most sought-after services
Payment method(s)
Bank card
Bank and postal cheques
Species
Paypal
Access
Airport/airfield


Ajaccio at 68 km

Maritime station


Ajaccio at 68 km
Situations
Village


Cargèse at 45 km

In the countryside


0 km away

Mountain


0 km away

Village


Evisa at 0 km