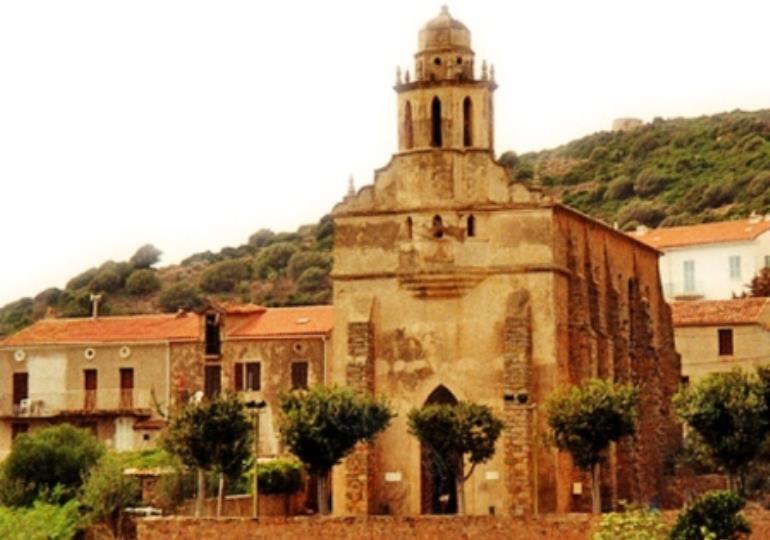 We like
A lively symbol of tradition, the so-called Greek church of Cargese replaces the primitive church which was too narrow.
Started shortly after the Latin church, around 1852, it was not completed until 20 years later. The Faithful then all worked on this construction every Sunday after mass and until nightfall.
In accordance with the model of oriental temples, the sanctuary is separated from the nave by an iconostasis or wooden partition covered with holy images. This iconostasis, originally intended for the convent of Grotta Ferrata near Rome, was donated to the colony by the Congregation of Propaganda. It dates from 1886.
Two side alcoves are dedicated to:
-the "Panaghia" or "All-Holy" patron saint of the Congregation of the Blessed Virgin (right)
-Saint Spiridion, patron saint of the Confraternity of the same name, in which all Greeks are enrolled from birth and more than a third of the Latin population (left)
For the services and ceremonies, the Athens and Constantinople rites are almost entirely followed, as are the Greek-Catholic colonies of Paris, Lyon and Marseille.
Ancient Greek remains the liturgical language, which makes it easier for the faithful to read and understand the prayers, since they have in their hands a missal containing the original text in Latin characters with the French translation opposite.
The two most important solemnities are: Easter Monday with the blessing of the countryside and Saint Spiridion, the patronal feast of Cargese, celebrated on 12 December.
As in the East, baptism is given by triple immersion. The priest then confirms the child and gives him or her communion in the form of wine with a spoon.
Communion is distributed to the faithful under both species
The wedding is marked by the imposition of crowns: one bearing vine leaves, the other an olive branch.
Cargèse has about 300 parishioners of the Greek rite.