City, village and neighbourhood
cargese - carghjese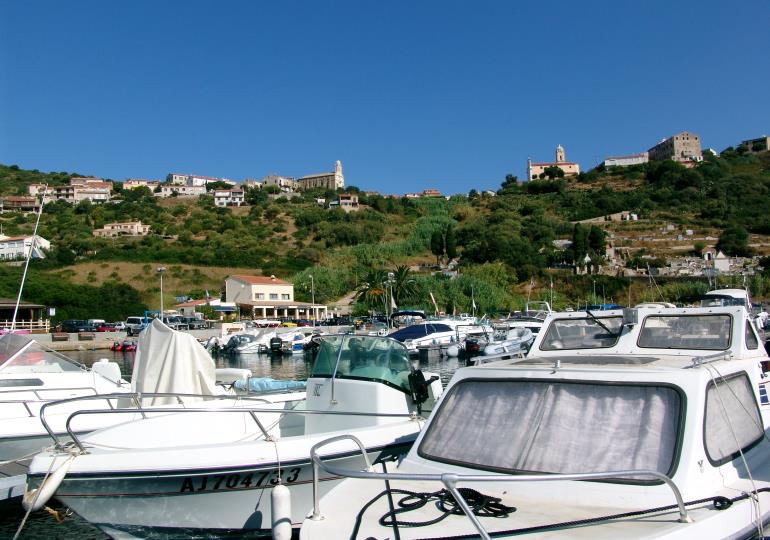 We like
Cargèse is a picturesque village marked by the settlement of a Greek colony whose religious testimony is complemented by the two churches with different rites facing each other on the seafront
With its houses with white facades and Mediterranean atmosphere, Cargèse is a seaside resort definitely turned towards the sea where it is good to live with its picturesque fishing port and marina (launching).
Its greatest particularity: the two Catholic churches facing each other on the seafront, one of Latin rite and the other of Greek rite. This different practice of religion was imported by a Greek colony that settled here in the 17th century.
The Cargese coastline is a jagged coastline from which three rocky points protrude into the sea, all topped by Genoese towers: Punta d'Orchinu, Punta d'Omigna and Punta di Carghjese.
Cargèse is made up of more or less recent hamlets and old villages, generally located on the coast, which makes it one of the tourist attractions of the commune. We will note in particular: Frimicaghiola, U Cabanicciu, Marchese, Menasina, Lozzi, Chiuni.
For the record:
The village was founded in 1774 by Marbeuf, who became Marquis of Cargese. He settled there the descendants of the colony of Greek Maïnotes that Genoa had established in 1676 in Paomia, a small village on the heights near Cargèse.
They left the peninsula of Morea in the Peloponnese to escape the Ottoman yoke.
In 1663, they began talks with the Republic of Genoa to obtain a sort of protectorate. In 1675, Genoa granted them land 50 km from Ajaccio, with the sole condition that they recognise the supremacy of the Pope.
So 700 emigrants disembarked in Corsica on 14 March 1676 and founded the village of Paomia.
Access
Airport/airfield


Ajaccio at 49 km

Maritime station


Ajaccio at 49 km