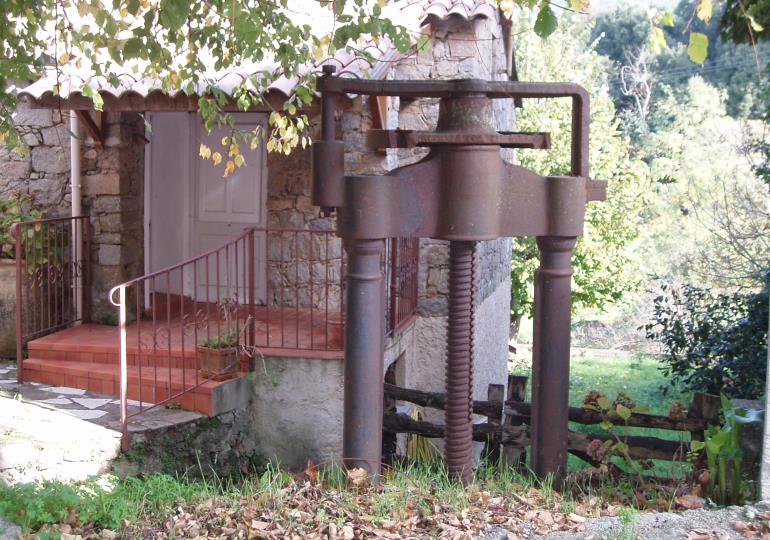 We like
The smallest village in Corsica overlooking the Gulf of Sagone, Cannelle d'Orcino's history dates back to antiquity.
Cannelle
Small village nestled at an altitude of 480 m overlooking the Gulf of Sagone and the beach of Orcino. Its origins go back to the Antiquity when Ptolemy speaks about a fortified agglomeration (oppidum) named Canelata which perhaps corresponds to the place called Punta di Cannelle.
The pass of Sarzoghju (deformation of San Lussoriu) materializes the limit with the valley of the Gravona. This Sardinian saint was a companion of the famous San Gavinu, very popular in Corsica during the Middle Ages. The church of Santa Maria bears this medieval memory.
To the west of the village of Cannelle, on the other side of the streams coming from the ancient pious church of San Ghjuvani di Cinarca, there is an ancient site at the place called Villana, in reference to a Roman "villa" (ancient farm). These origins explain the major place of the cereal culture on the commune. Three flour mills were listed in the 19th century. Only one, the most important of the canton, remained in activity until the 1940's.
The parish church is dedicated to Saint Aurèle, very rare in Corsica, and would date from the 16th century.
There is also a tower erected to defend the village which probably dates from the 16th century. The cultivation of cereals held a major place in the commune where three flour mills were listed in the 19th century. One of them, being the most important of the canton, remained in activity until 1940.
Today, only about sixty people enjoy Cannelle d'Orcino during the summer. The village has preserved an exceptional luxuriant vegetation in spite of numerous fires (1943, 1956, 1979).
Cannelle is also the village with centenary camellias with pink and white colors making the joy of the inhabitants, who keep in the corner of their roots, the laughter of the children of today, the words of the old ones of yesterday.
For the record:
Cradle of the Paravisini family, the village of Cannelle has the most illustrious Maria-Saveria Paravisini born, September 7, 1715 in Ajaccio (died in 1750), wife of Guiseppe Maria Bonaparte (May 31, 1713 - December 13, 1763 in Ajaccio), she is the paternal grandmother of Emperor Napoleon I (born of the 3rd child of Maria Saveria, Charles Bonaparte)".
Access
Airport/airfield


Ajaccio at 29 km

Maritime station


Ajaccio at 29 km