calcatoggio - calcatoghju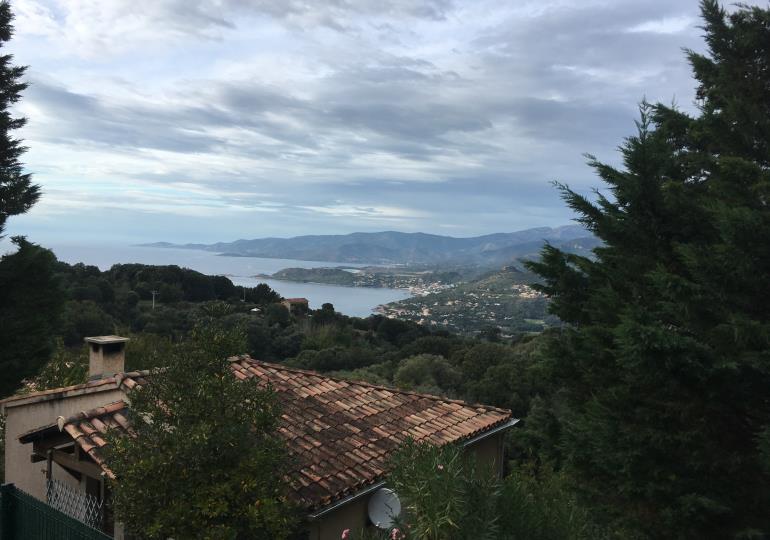 We like
Calcatoggio is a village at the entrance of the West Corsica territory coming from Ajaccio. It has a rich Genoese past whose testimonies are still present today. Its seaside hamlets are very popular during the summer season
Calcatoggio is the first village of the West Corsica territory coming from Ajaccio, the limit of the commune starts at the San Bastiano pass at 540m of altitude. The panorama is superb with a spectacular view of the Gulf of Sagone and the Gulf of Lava.
The village of Calcatoggio is situated 300m below on the western side. The village extends to the Gulf of Liscia where you can appreciate the mildness of the hamlets of Masorghia, Pevani and Orcino. The beach of Stagnone is very popular in season. You can also take the road from Pevani to reach the San Bastiano pass by the sea.
There are ruins of Genoese towers in the commune: that of Ancona (Palmentoghju) and that of Orcino, suggesting the rich Genoese past in the area.
The landscape is made up of olive trees, oaks and vegetation that has allowed shepherds to graze their animals in immense pastures.
For the record:
In the past, the Genoese settled in Calcatoggio for the essential strategic point it represented, allowing them to keep an eye on the western coasts of Corsica thanks to the construction of a tower, known as the Ancona tower.
At the San Bastiano pass, there is a commemorative plaque and a monument on the first crossing of the Mediterranean in a spherical airship called "Le Gabizos".
Piloted by the well-known aeronaut Louis Capazza (born in Bastia on 17 January 1862) and the young Alphonse Fondère (21 years old at the time), they left Marseille on 4 November 1886, on the Plaine Saint Michel (now Place Jean Jaurès) at 4.30 p.m. and landed in Appietto at 10 p.m. in a mistral storm at a place called Alzelli. Received by the shepherds of Lava after their eventful landing, it was the young shepherd, Alexandre Mancini, who helped them and led them to the shelter.
Access
Airport/airfield


Ajaccio at 22 km

Maritime station


Ajaccio at 22 km