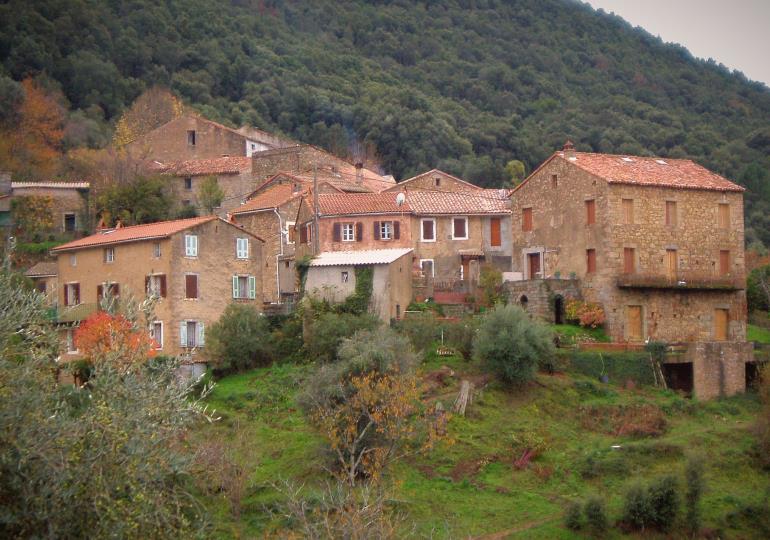 We like
Cinarca village on the hillside, between the peaks and the Liamone valley
Arro is a village situated at 448 m above sea level, surrounded by the communes of Ambiegna, Casaglione and Sari d'Orcino. It is made up of pink granite houses and narrow, steep streets, all built into the hillside.
It can be reached at the end of a spectacular road overlooking the peaks and valley of the Liamone.
After a period of decline, the village has undergone a revival with the installation of shepherds and craftsmen.
For the record, the village, of medieval origin, was deserted in 1489 after the repression carried out by the Office of Saint George (see Letia for the meaning) by Ambroggio de Negro (doge of Genoa).
Shortly before 1459, there were 41 tax households. In modern times (1537) it began to decline, with only 21 households.
The Cinarchesi war had a strong impact on the area, and the main residence of the Da Leca, lords of the area, was on the other bank of the Liamone river where the San Chirgu road led to the village of Arro, which is at the heart of this medieval territory.
It became a parish in 1689, then a commune in 1790.
Access
Airport/airfield


Ajaccio at 36 km

Maritime station


Ajaccio at 38 km