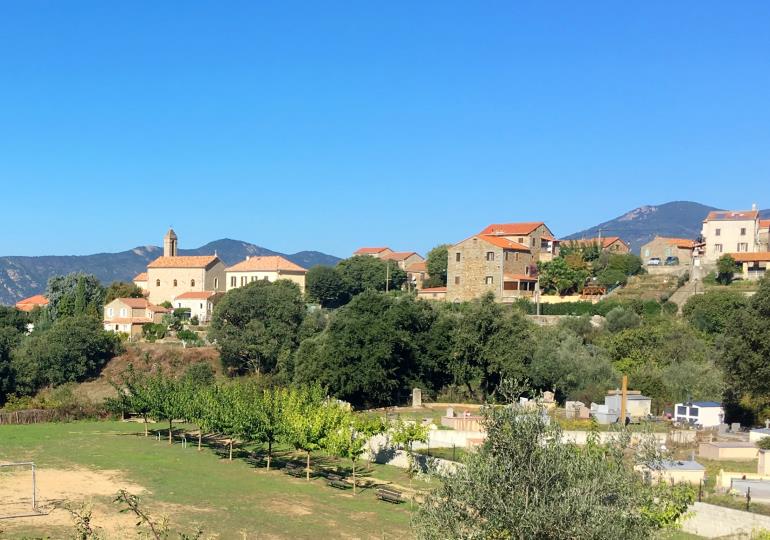 We like
Small sunny village located in the heart of the Cinarca, only 12 km from the sea.
Ambiegna is a small, sunny village at an altitude of 367 m, surrounded by forest which can be appreciated as soon as you arrive. Beautiful typical stone houses built around the church square in the centre of the village. The church of St. Côme and St. Damien (19th century), built in the classical style, replaced the Romanesque church of St. Albert located below the village, whose ruins can still be seen today.
The many olive trees attest to its rich agricultural past.
Occupied since the Neolithic period, the fertile land on the banks of the Liamone has been exploited at all times.
During the Antiquity, the lower valley experienced an intense agricultural activity, mainly breeding. It is from this period that the name of the village would come from: indeed, ambiegnus, in Latin, indicates the victim of a sacrifice, generally a sheep. The first chronicles of the pre-Christian era attest to such practices of Roman origin in the vicinity of the village.

A little background information: heather was widely used in medieval times. A hydraulic sawmill was set up to process and export the heather stumps to make pipe blanks.
Access
Airport/airfield


Ajaccio at 34 km

Maritime station


Ajaccio at 35 km